Tired of tracking accessibility audits in spreadsheets?
Focus on what really matters,
let us simplify the rest.
Be Inclusive is a web app that helps you define, track, and share digital accessibility audits. We simplify the admin part of the process so manual auditing is easier to manage and share with teammates & clients.
Key Features
Guided setup
Prompting questions to start your projects quickly and predictably, utilizing the WCAG-EM methodology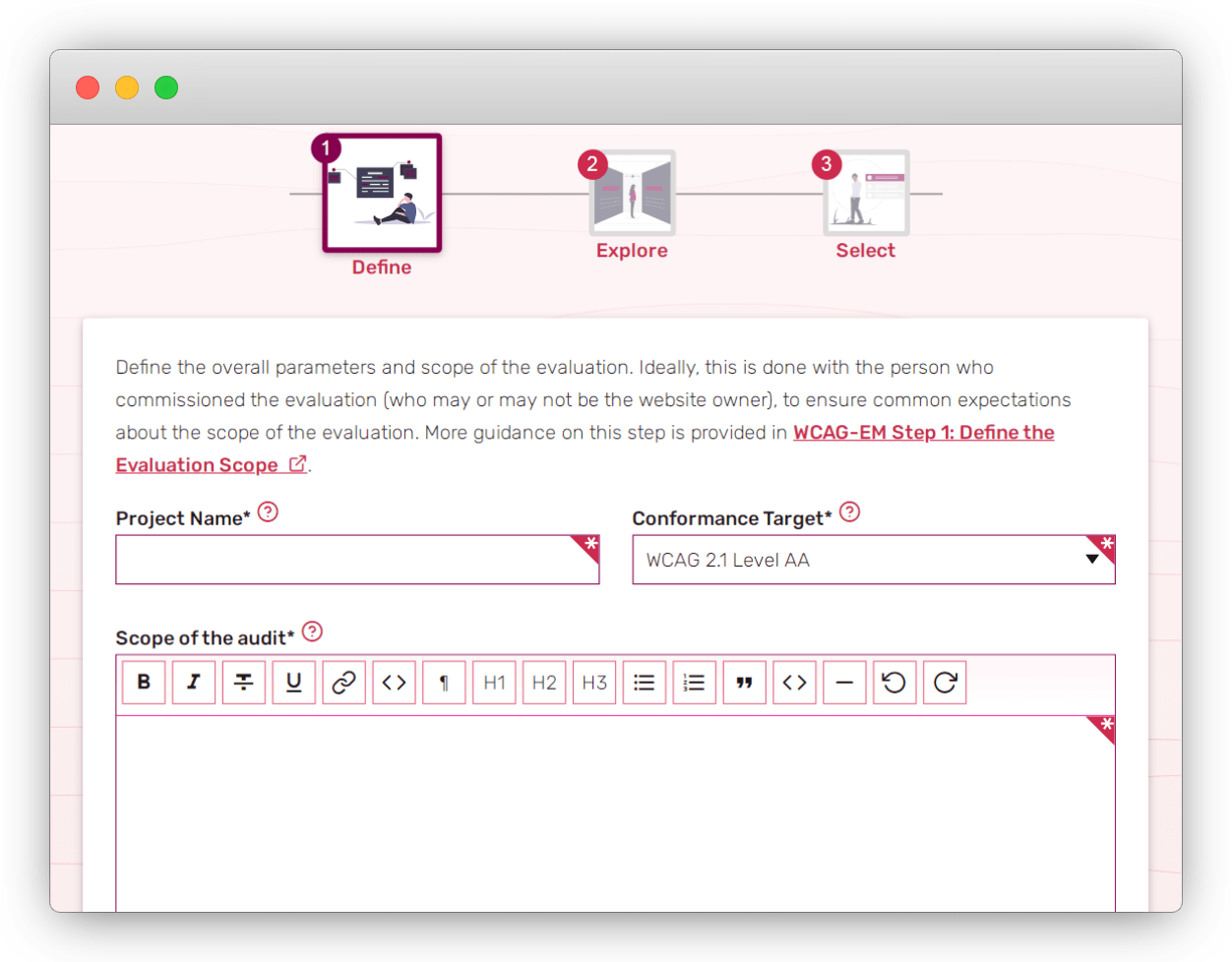 Tracking & Logging
Track success criteria results and log new observations (with associated images) all in one easy interface
Comprehensive Results
Printable results page full of audit details, export and share options available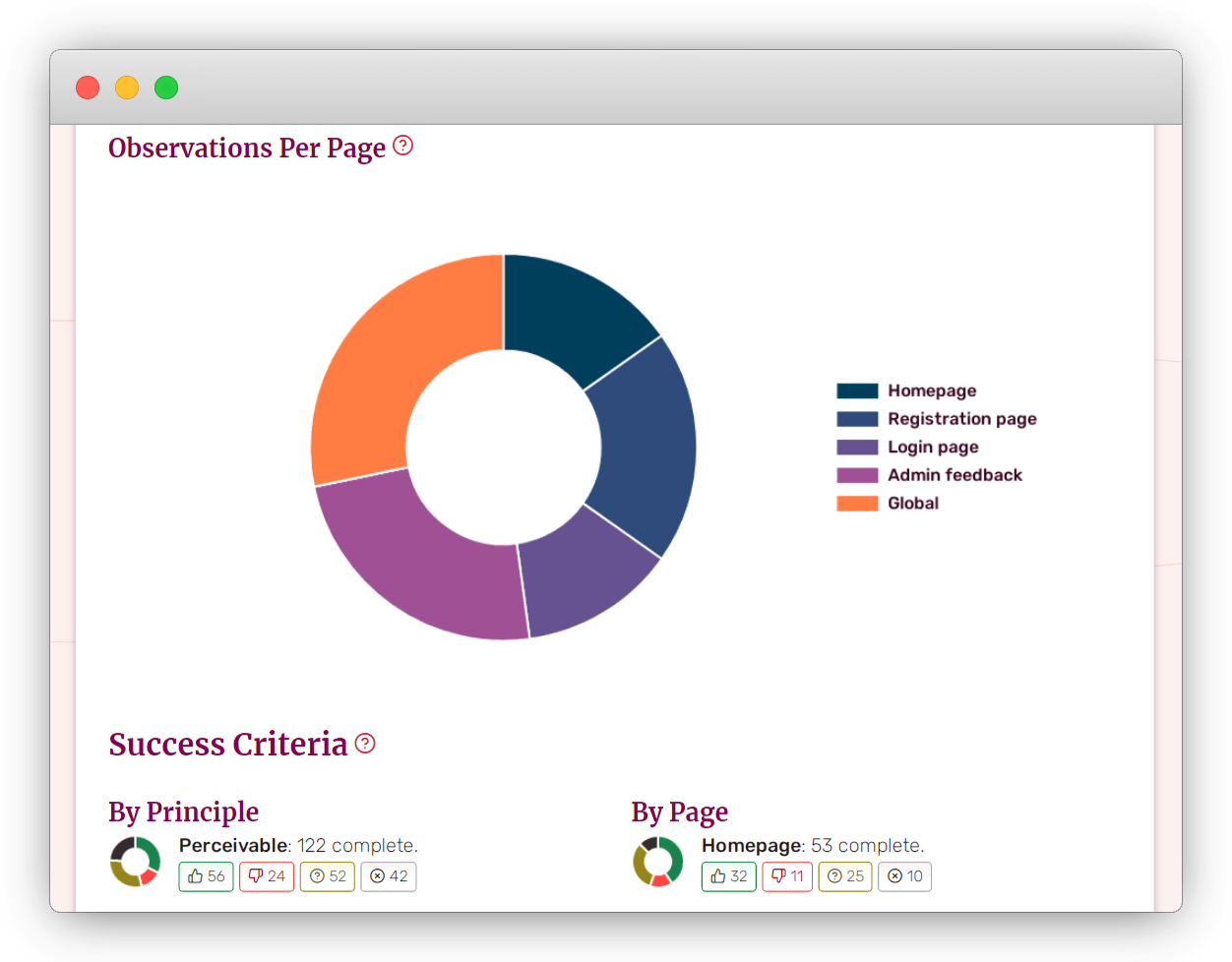 Project Dashboard
Manage your projects and keep track of audit stats all in one place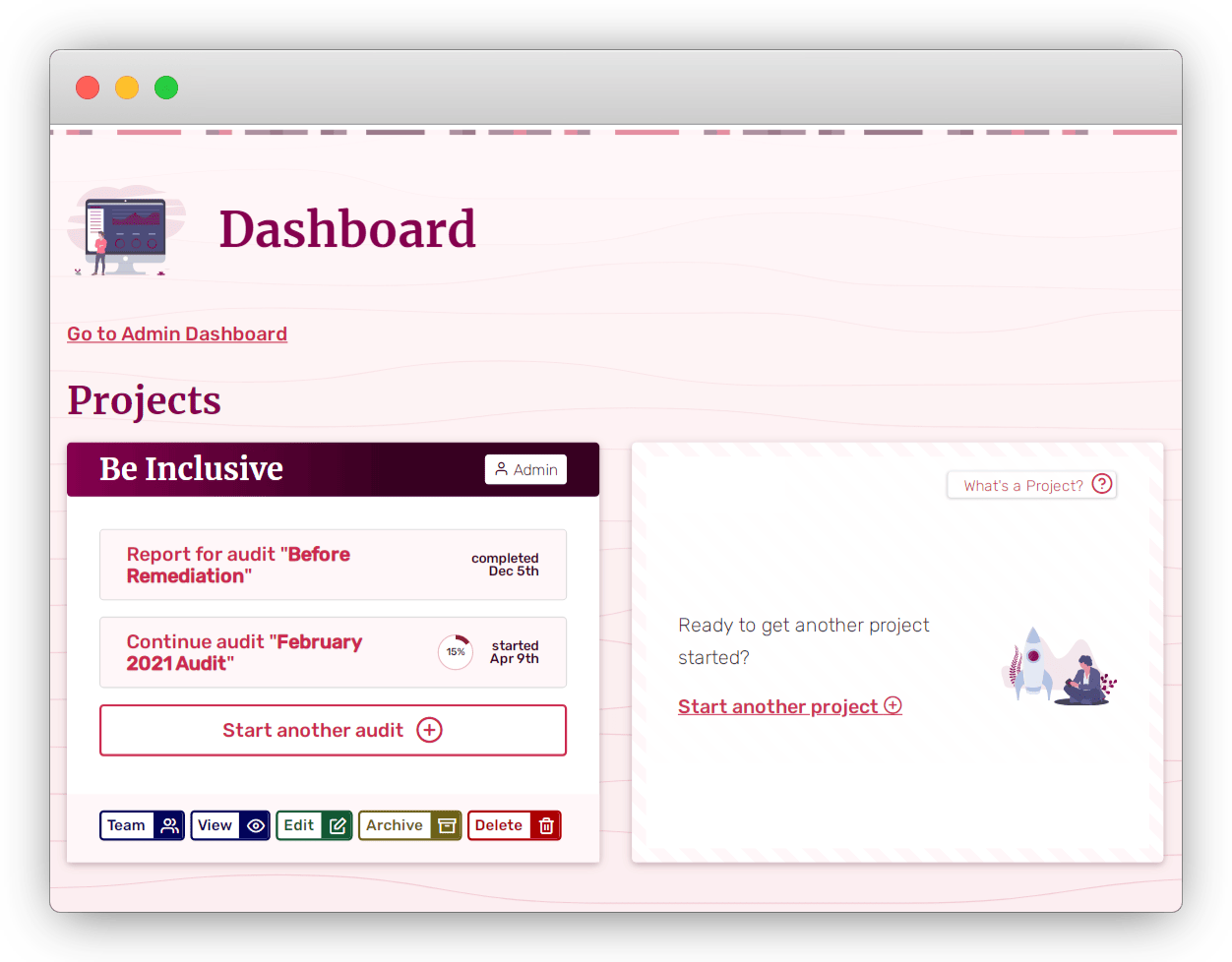 Work Together
Share projects with teammates so you can tackle that audit checklist together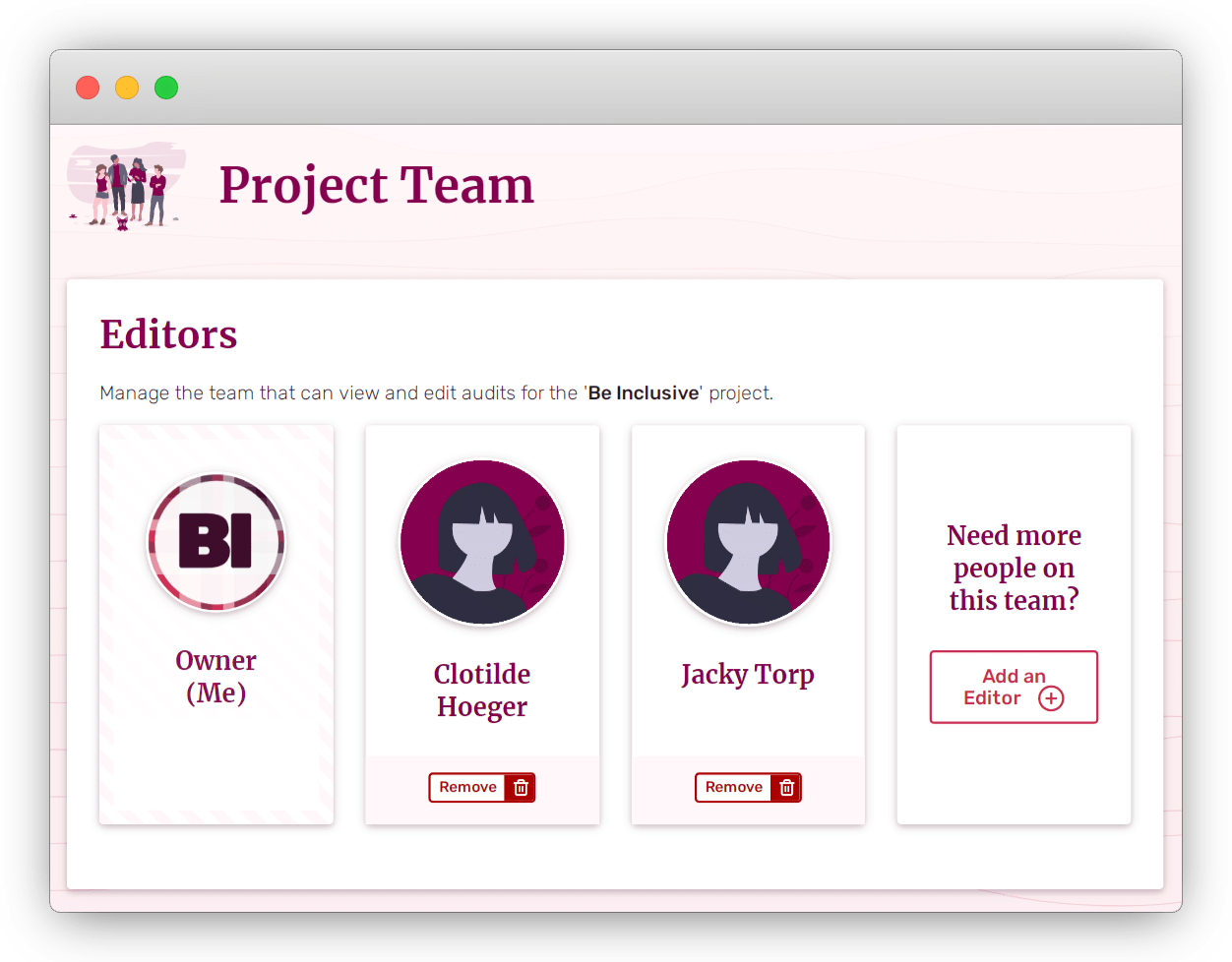 What people are saying
It was so convenient to have auditing and WCAG guidelines in one place! I found myself learning a lot about accessibility guidelines while evolving my report to be an actionable document that lets me report out on my findings easily.
The Be Inclusive app has not only been a joy to use but it has drastically cut down the time it takes to complete my accessibility audit reports.
Hi, I'm Steve!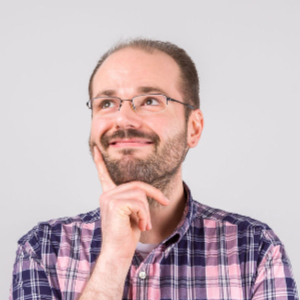 I started Be Inclusive because I saw a gap between homegrown spreadsheet-based accessibility audits and those offered by enterprise solutions.
Spreadsheets are hard to manage and share, enterprise solutions are packed full of features but are often too expensive for agencies and freelancers.
I sincerely hope you like it, if you need anything please do get in touch!
Thanks,